Conference Chair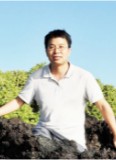 Prof. Wanjun Chen (IEEE Senior Member)
University of Electronic Science and Technology of China-School of Electronic Science and Engineering
Publication Chair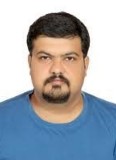 Assoc. Prof. Ata Jahangir Moshayedi

School Of Information Engineering, Jiangxi University Of Science And Technology, China
Technical Program Committee Chair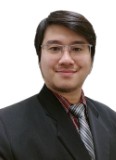 Prof. Heap-Yih (John) Chong

School of Engineering Audit, Nanjing Audit University, China; School of Design and the Built Environment, Curtin University, Australia.
Technical Program Committees:
Assoc. Prof. Ata Jahangir Moshayedi, School Of Information Engineering, Jiangxi University Of Science And Technology, China
Assoc. Prof. Ghous Bakhsh, NED University. Pakistanian

Prof. Quanxin Zhu, Hunan University, China
IR. DR. BADRUL HISHAM AHMAD, Fakulti Kejuruteraan Elektronik dan Komputer, Universiti Teknikal Malaysia Melaka
Lee Hwang Sheng, Universiti Tunku Abdul Rahman (UTAR), Malaysia
Dr. Md Mozasser Rahman CEng, Graduate Engineer, Board of Engineers Malaysia
Aslina Baharum, User Experience Research Lab (UXRL), Universiti Malaysia Sabah (UMS)
Ts. DR. MARINA YUSOFF, Senior Lecturer, Intelligent System, Faculty of Computer and Mathematical Sciences Universiti Teknologi MARA, Shah Alam Malaysia
DR. WAN NOR SHUHADAH WAN NIK, FACULTY OF INFORMATICS AND COMPUTING, UNIVERSITI SULATAN ZAINAL ABIDIN, TERENGGANU, MALAYSIA
Prof. Tai-Fa Young, National Sun Yat-sen University, Taiwan
Assoc. Prof. Bing Wu, The Intelligent Transportation System Center, WUT, China.
Assoc. Prof. Hong Ki An, Huaiyin Institute of Technology, China
Assoc. Prof. Da-Jie Lin, Feng Chia University, Taiwan
Updating......